Boil Water Notice (Brockington Dr)
June 7, 2022 8:56 am
Update - June 8th 9:30am:
The FBCMUD 34 Board of Directors wants residents to know that the Boil Water Notice has been rescinded. The District's operator, Municipal Operations and Consulting (MOC) has taken the necessary corrective actions to restore and verify the pressure and quality of the water distributed by the District used for drinking water or human consumption purposes.
Original:
Due to a mainline break, a Boil Water Notice is in effect for residents along Brockington Dr.
This Boil Water Notice will remain in place for the next 24 hrs. Currently, residents should only use bottled or boiled (for two minutes) water for drinking, cooking, bathing, brushing teeth and cleaning, according to guidance from the Centers for Disease Control and Prevention. Be careful not to swallow water when bathing or brushing teeth. Do not use water from any appliance, including water from the refrigerator or freezer-made ice.
The MUD District and District Operator appreciate your patience during this difficult situation.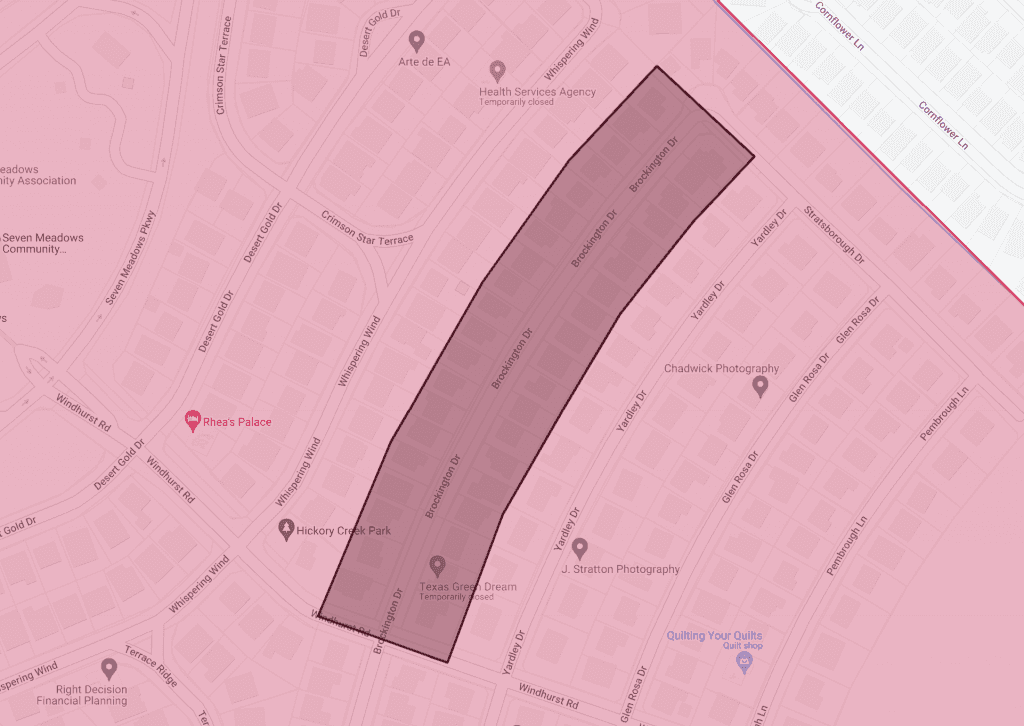 The dark shaded region shows the area of effect